As we are anxiously awaiting the arrival of the first Scout Carbon Fiber Paramotor in the USA, we would like to announce that production units will go on pre-order status starting May 20th.  The first ten units sold in the USA will sport an introductory price of $7995.00.  This introductory price includes the paramotor complete with

SafeStart module

, shipped anywhere CONUS.
Following the introductory priced units, the Scout Carbon Paramotor will retail at $8450.00.
The Scout paramotor is a revolutionary design that was designed by Miroslav Svec of Slovakia.  The Scout is groundbreaking in that it is the first paramotor which adjusts it's torque compensation measures for your flight profile by design.  The lightweight design is currently coming in just over 54lbs on the scale; with a very central center of gravity making the paramotor comfortable to carry on the ground, as well as capable of extremely effective weight shift.  This paramotor is very likely the closest feeling to free flight paragliding!
With it's extremely low drag, low weight, and high power-to-weight ratio; it is the obvious choice for competitors and skilled amateurs alike.
Custom Harness

Carbon Fiber Telescopic Stand

Integrated water rescue provisions, flotation collar optional

Integrated underseat reserve container

Aerodynamic polished carbon fiber cage

Aerodynamic carbon fiber cage spars featuring Dynamic Torque Compensation

Proprietary throttle adjustable for left or right handed pilots, custom carbon throttle or Chameleon throttle optional

Carbon Fiber back plate distributes weight upon impact

Custom fixed-pitch 132cm carbon fiber prop

Extreme portability with optional travel-ready case
The following additional features are available from the factory as upgrades:
Integrated inflatable PFD harness insert

Halo Carbon Fiber throttle or Chameleon throttle

SafeStart system protects pilot from a stuck throttle

Integrated PPG Meter

Travel Bag
We would like to give thanks to all who have been patiently awaiting the Scout's arrival.  In the next few weeks the Scout will undergo testing by our team pilots as well as production of a "video journal" documenting the assembly and first flights in the USA.  Prior to taking pre-orders, we want to ensure the Scout is everything you've dreamed of and more!
For the first 10 orders, we will require a 100% down, refundable deposit.  Please email us or call us with any questions or to place your order for the SCOUT. [email protected] -  855-359-4256
We will have more pictures and information available in the next weeks, as well as promotional videos and test data available here on our website and our Facebook page at https://www.facebook.com/ScoutParamotors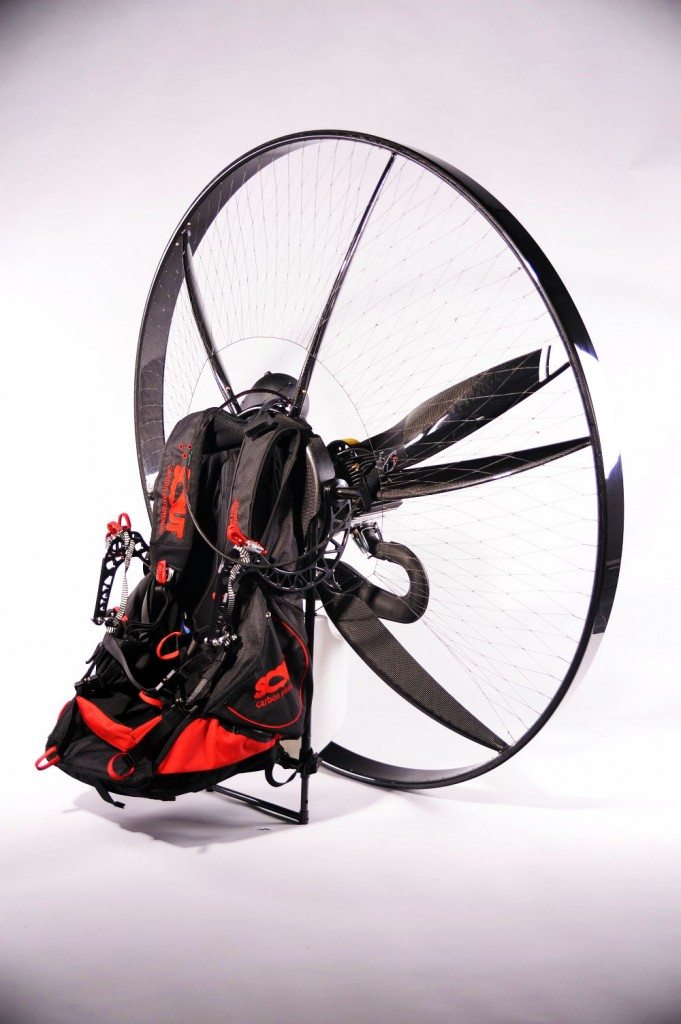 We hope you find this new powered paragliding design as innovative and as exciting as we do!