Paramotor Magazine is our sports biggest magazine known worldwide.  We've been a fan of their stunning photos and clever writing for years and definitely welcomed the latest issue 42  to our mailbox!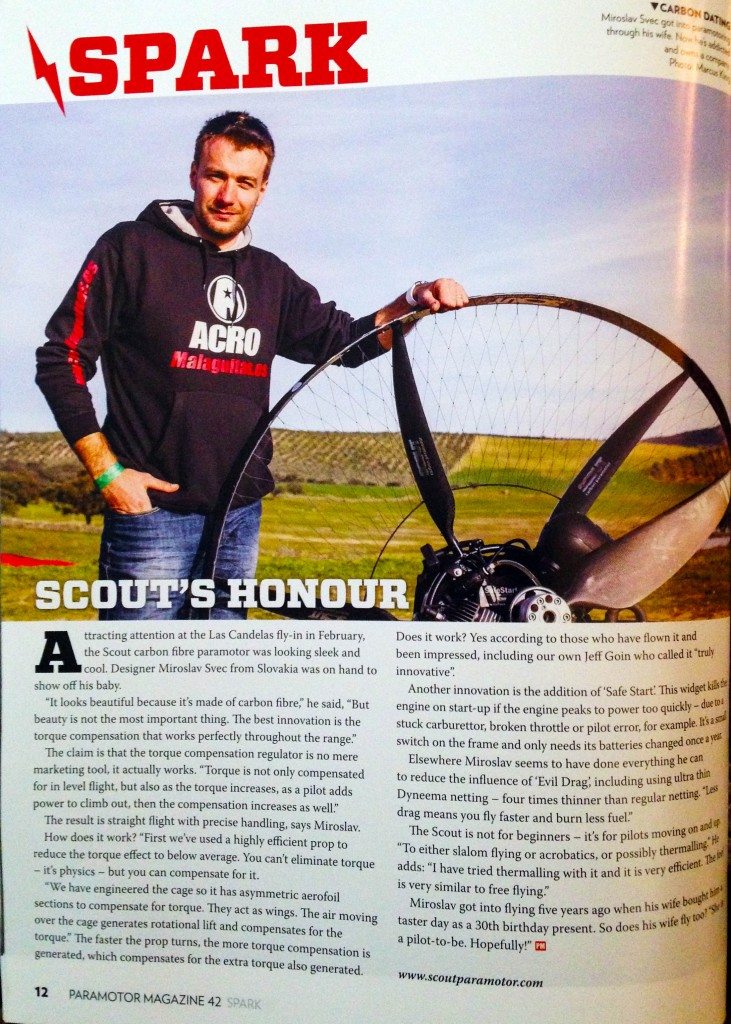 Word is starting to travel, the SCOUT is far from "hype." It's the real deal!
(click the image for a larger size)
Javi Malaguita was also featured in his very own article talking about the SCOUT Paramotor and his crazy but highly skilled flying.  We can't wait to play host to Miro and Javi when they come to the USA this summer for tons of aerial fun!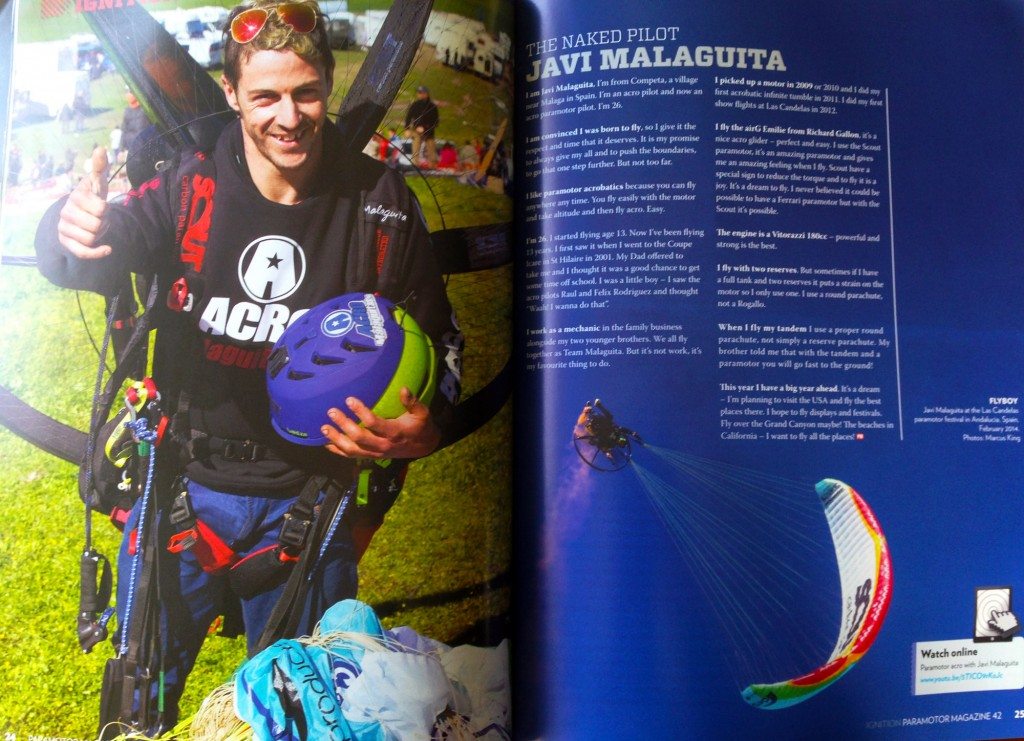 Check out these two articles in better detail along with many other great photos and stories by downloading a copy of Paramotor Mag from Zinio - http://www.zinio.com/www/browse/issue.jsp?skuId=416299514