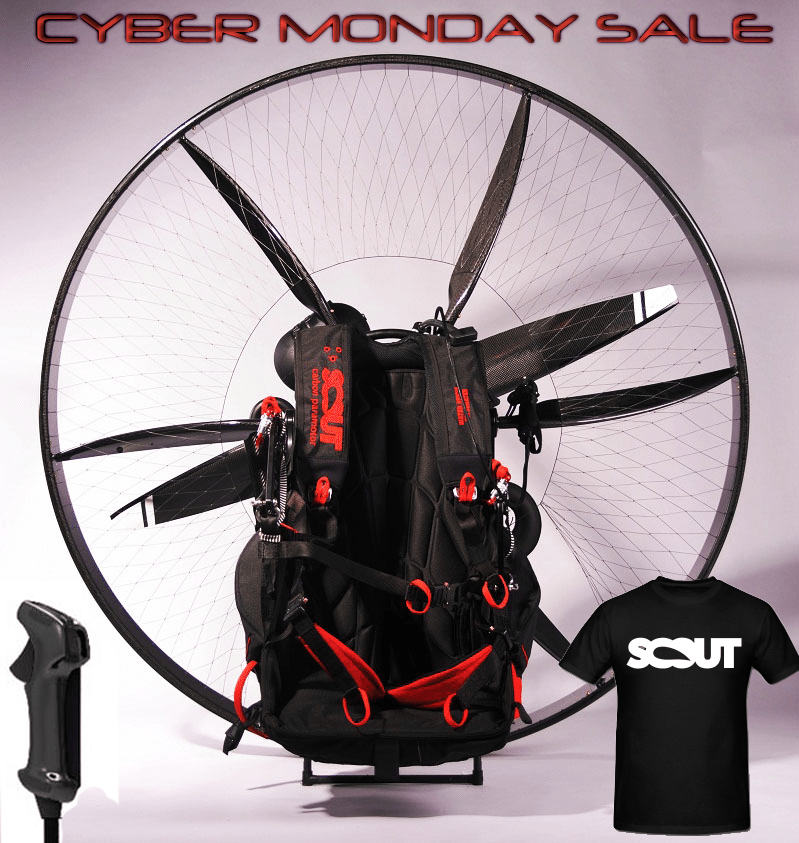 From now until 12:00 noon, EST  12/4/2013
SCOUT Paramotors USA is offering a free Team Fly Halo throttle upgrade and a free SCOUT t-shirt when customers order a SCOUT through qualified dealers.
The Team Fly Halo throttle is a custom built carbon fiber throttle with features like a built in tiny tach, throttle safety and 2 multi-function switches.   This unit is a perfect match for the SCOUT.   Valued @ $400.00 when purchased on it's own.